The Irish Property Owners Association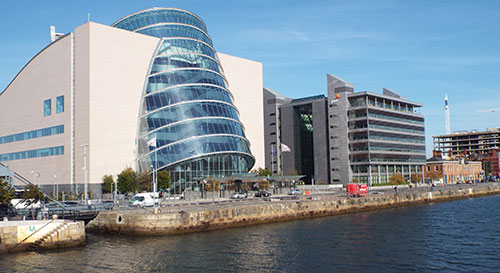 The IPOA is Ireland's longest standing membership organisation for private residential landlords, supporting and representing landlords throughout the country.
IPOA members range from full-time landlords running property portfolios to landlords letting single units, Property Agents and Property Managers. We provide help and advice to new landlords and to those that are well established in the sector.
WHAT DO I GET FOR MY MEMBERSHIP?
Lobbying & Representation
Free Telephone Advice Line (Mon-Fri / 9am – 4.30pm)
Free Access 24/7 Website Resources
Free Tenancy Agreement, Forms & Notices
Regional Meetings & Networking
Free Information Briefings Nationwide
Discounted Rates for Landlord Training Courses
Member Supplier Discounts
Want To Know More? – Contact info@ipoa.ie Now
What Our Members Say
For over ten years, the IPOA and especially Margaret has guided me through the maze of the residential letting industry. The office provides excellent advice and training that enhances my knowledge of a difficult legislative sector.
P, O'Donnell
The IPOA are a great support to us with our property management business. We want to provide a good service to our tenants and stay compliant with the increasingly complex laws. The IPOA have enabled us to do this with their Information Evenings and their new Residential Landlord Course. We are grateful to the IPOA for this help.
Mary O'Farrell
Notices
During these challenging times, following Government instructions the IPOA offices are closed to the public.  We are available to be contacted during business hours for all enquiries . You can reach us at 01-8276000 or info@ipoa.ie
Please stay safe and well.
Upcoming Webinars
Date TBC: Managing Property During Covid-19 – Tony Wallace, Rooney Auctioneers
13th May 2021: Property Inspections – Enda Hoey, Galway County Council
29th April 2021: Investigations & Sanctions – Marcus O'Connor, MFO
Essentials For Landlord – Online Course – COMING SOON

This online modular course allows you to complete the entire programme or pick and choose the modules you wish to complete.
The full programme covers the complete lettings process from beginning to end, we cover all aspects of tenancy and property management, whether you are creating a tenancy, dealing with rent arrears, anti-social behaviour, a dispute or ensuring the safety of your property. Register Interest to sclancy@ipoa.ie

Residential Landlord Course
Our in-house Residential Landlord Course is postponed until further notice due to Covid-19