We are delighted to have sponsors who support our Association, we encourage members to support our supporters!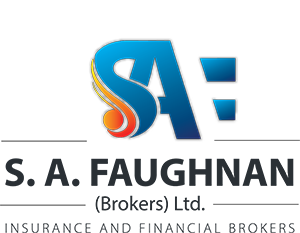 S.A. Faughnan (Brokers)Ltd. has established itself as one of the leading Landlord & Property Owner Insurance Brokers in Ireland.
The Landlord insurance specialist brokers at SA Faughnan Brokers have over 40 years' experience and 25 years' affiliation with IPOA and will research the market to get the very best cover and pricing for every client for all types of residential, commercial and mixed use property risks. SA Faughnan Brokers also carry the IPOA Property Owners Scheme policy for members and place cover with the most secure A-Rated insurers.
Quoting for All Tenancy Types including:
Student Accommodation / Lets / Blocks
RAS / HAP

S

/ City Council / Local Authority Lets
Ukrainian Refugee Centres / Lets
Airbnb / Booking.com / City Break Lets
Hostels / Short Term Lets
House in Flats / Buy to Let / Blocks / Commercial Units etc.
Shared Accommodation / HMO Lets
Social Housing Lets / Blocks
Retirement Village Risks
Period / Listed / Protected (Let) Properties
S.A. Faughnan (Brokers) Ltd. is regulated by the Central Bank of Ireland.
Find out more –
Click here  to download the SA Faughnan Property Owners Brochure
Click here for SA Faughnan Property Owners Insurance web page
________________________________________________________________________________________________
PINERGY is a national energy supplier and solutions provider that helps its customers to reduce energy waste through
innovative technology and 100% Green Energy.
Our energy services provide solutions and benefits for both Property Managers and their tenants. We remove bill administration. There are no more estimated electricity reads. We provide a void period allowance and it is easier to control costs per apartment.
THE BENEFITS FOR YOUR TENANTS
With the Pinergy In Home Display and Smart App, your tenants can monitor and track exactly how much electricity they are using and what it costs in real time.
SEEING IS BELIEVING
Detailed real time data lets tenants see how much electricity they're using and what it is really costing. This way they can reduce your electricity costs by understanding and being in control of their usage. Our transparent and easy to use system allows tenants to adapt their behaviour to save money and reduce energy waste. Tenants choose how and when you pay – anytime, anywhere. No more surprises or unexpected bills.
The average consumption reduction of our domestic customer base is 7.3% while 32% of our customers reduce their consumption by more than 20%.*
Visit our website www.pinergy.ie or call us on 0818 363 749
____________________________________________________________________________________________
ICS Mortgages offer a range of flexible and tax-efficient mortgages for Buy-to-Let residential property investors.
Mortgages available to existing property investors looking to expand their portfolio, refinance or release equity and new property investors purchasing their first rental property.

Buy-to-Let Mortgages available for:
Individuals (up to 4 individuals on a mortgage)
Companies (including Special Purpose vehicles)
Pension (Unit Trusts)
Product features
5 to 15-year Interest only option
20-year Capital & Interest option
35-year Flexi-mortgage
Variable rates from 3.75%
Up to 70% Loan-to-Value
For more information www.icsmortgages.ie 
Product details and rates correct at 27.08.19,  but are subject to change. Lending criteria, Terms and Conditions apply.
Dilosk DAC trading as Dilosk and ICS Mortgages is regulated by the Central Bank of Ireland
_______________________________________________________________________________________________
MFO The Property Professionals is an expert in Lettings and Management.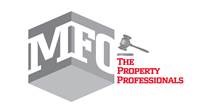 Managing Director, Marcus O'Connor is delighted to partner with the IPOA as a Sponsor. MFO deliver a level of excellence, with many added benefits offered to all their landlords.  Benefits and services include;
1) The most thorough tenant vetting procedures
2) A comprehensive letting process, covering all aspects of this service
3) RTB & Legislation consultation
4) The Gold Standard Management processes
5) Best Practice Residential Property Annual Management Procedures
6) Regular property inspections
7) Robust and up-to-date Lease Agreements
MFO The Property Professionals are passionate about people and their property, call Marcus O'Connor today on 01-4979050 or mobile 087-6788100. Alternatively email Marcus @ marcus@mfo.ie .Visit the MFO website today at www.mfo.ie
PSRA No. 003357
________________________________________________________________________________________________
Mallin O'Toole have a wealth of experience in delivering successful outcomes and reliable guidance in respect of a broad range of  complex

contentious matters, including those related to landlord and tenant, property disputes, planning and environmental, and shareholder disputes.
We are dedicated to providing technically accurate, commercially informed and reliable assistance to our clients.
With a dedicated and experienced support staff and modern offices conveniently located in Dublin 2, we are ideally suited to service your commercial litigation and dispute resolution needs.
Contact Us T: 01-2342563 E:info@mot.ie
________________________________________________________________________________________________
Herbert & Lansdowne are Dublin's leading residential lettings & property management company. Our processes are exceptionally innovative and effective, to provide our clients with excellent personal service at competitive rates.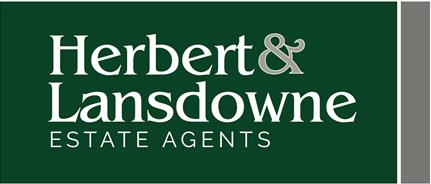 What sets us apart:
We only hire expert agents, with an average of 15 years' experience across the team.
We specialise in all levels of property across Dublin, managing over 1,000 units.
We offer the most comprehensive service in the country at competitive rates.
We utilise an extensive relocation agent network to secure high quality tenants for you quickly.
We have a dedicated mid tenancy inspections agent, so your property will be inspected regularly.
We offer you the highest level of protection by:
Providing you with a date and geographically verified photographic condition and inventory report before, during, and after your tenancy.
An expansive special conditions section in our leases which has been reviewed & approved by one of the top professionals in the RTB adjudication department.
To discuss your needs contact Alan McMurray – Head of Lettings. E: alan@herbertlansdowne.ie / P: 01-532 9000
PSRA No: 000187