Chairman's Message
Election of Mary Conway as the new Chairperson  marks an important next step for IPOA.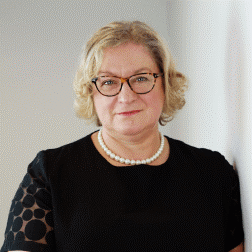 "I am very happy to have been elected as the Chairperson of the Irish Property Owners' Association (IPOA). The Private Rented Sector we find ourselves in today certainly presents a lot of challenges for landlords –  I look forward to working with the Committee and Executive team in IPOA to realise our plans for the future growth and sector representation."

We continue to work on your behalf.
Mary Conway
Chairperson
Who Are We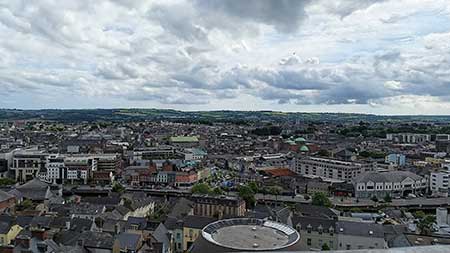 Founded in 1993, the Irish Property Owners' Association is a non-profit organisation that seeks to protect and promote the interests of private residential property owners and encourage the supply of good quality accommodation and professional standards of property management.
Our Beliefs
We believe:
• In an industry that is professional, one that provides decent quality properties and high standards of property management.
• That Property Owners should be recognised as legitimate businesses.
• In the implementation of reasonable and fair legislation, without imposing unreasonable burdens.
• In the fair and equal tax treatment of our members comparable to other service industries and businesses.
• That bad practice and lawlessness should not be tolerated.
• In a fair and truthful portrayal of the business in all media.
• That education and training improves standards
Who We Represent
The IPOA represent full-time and part-time Landlords, those with just a single letting to those with large property portfolios, no Property Owner is too big or too small. We provide support to new property owners and to those that are well established in the sector.
IPOA Regions
The IPOA is a national association, we represent Landlords throughout Ireland. The Association has headquarters in Dublin and has four regional committees operating in each province.
Dublin; Cork; Limerick & Galway; North East
The regions would welcome additional input. Any member who would like to get involved on a regional level should email Susan Clancy sclancy@ipoa.ie
IPOA Governance
The IPOA is run by a fourteen person committee, all of whom are property owners in the private rented sector. The committee meets bi-monthly, or more frequently if necessary, to discuss policy and planning requirements for the organisation.
IPOA Committee
Mary Conway – Chairperson
Tom Horan – Secretary
Stephen Faughnan – Treasurer

Tom Reilly – Vice Chairperson

Cathal Lawlor – Committee Member

Paul Maguire – Committee Member

Peter O'Donnell – Committee Member

Josephine Butler – Committee Member

Maurice Deverell –  Committee Member

Jasmine Marshall – Committee Member

Des Daly – Committee Member

Christine Buckley – Committee Member
Tom O'Brien – Committee Member
Brendan Allen – Committee Member
Office and Staff – Meet the Team
The IPOA has a full-time administration staff which handles the day to day running of the association.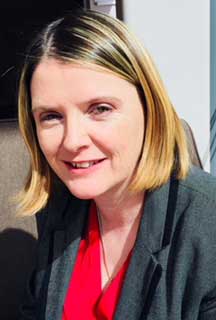 Margaret McCormick – Information Officer
Joining the IPOA in 2003, Margaret has developed a wealth of knowledge and expertise in the area of Residential Landlord and Tenant. Margaret is the main point of contact for members looking for information. She is responsible for the acquisition, supply and distribution of information within the association and to external stakeholders. Margaret ensures that information is easily accessible to IPOA members.
Margaret also oversees office administration.
Christina Duffy – Membership & Accounts 
Christina joined the Association in January 2019, Christina provides quality customer service and efficient administrative support for the Association.
Christina's key responsibilities include updating and maintaining the membership database; issuing member communications; management of subscriptions; processing dues payments and other banking and dealing with day to day member queries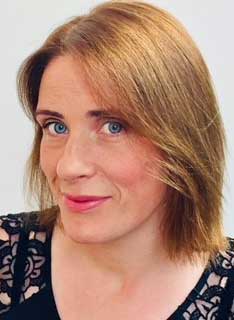 Susan Clancy – Development Officer 
Susan joined the IPOA in 2018. In conjunction with the IPOA Committee Susan is responsible for developing and implementing business plans for the achievement the Association's growth.
Susan also participates in communication activities for the IPOA; including marketing website, sponsorships and advertisements and is tasked with building on the existing strong relationships with Industry, Government, Media and all stakeholders.
Susan is also responsible for the provision of an effective training and information programme for members.